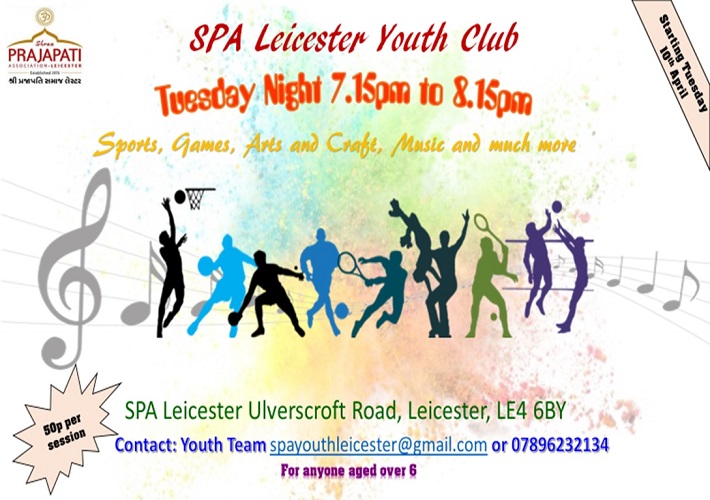 SPAL recognises that there is a need to better understand the role of the youth in the SPAL development process. Equally important, a need exists to better recognise the benefits and opportunities presented through youth involvement in the SPAL development activities. It is also identified that youths must be fully engaged and involved in change efforts at the SPAL community level if they are to learn to function as effective members of the society.
There is a greater likelihood of youth becoming involved in SPAL if their participation is valued and encouraged by parents and SPAL leaders. The receptivity of authority figures can play a central role in youth engagement and their continued involvement in the community as demonstrated by many of our volunteers who have been involved with SPAL since its establishment.
The team and myself included, do not take this responsibility lightly and with parental and SPAL support we wish to build a healthy youth participation program for all to enjoy.
On Sunday 2nd September 2017, a group of SPAL members of all ages participated in the SPA UK annual sports day in Leeds at Leeds Beckett University. It was a fantastic day and those who participated and those that came to support our participant had a fantastic time. On behalf of SPAL I take this opportunity to congratulate our winners and runners up:

        Badminton mixed doubles	        :	Daxaben and Nathan - Winners
        Badminton mens over 40	        :	Maheshbhai Mistry - Runner up
        Badminton mens singles	        :	Shyam Mistry - Runner up
        Squash                          :	Nitesh Mistry - Winner
        Darts single	                :	Sandip Mistry - Winner
        Pool ladies 	                :	Bijal Mistry - Winner
        Table Tennis Mens over 40	:	Jayesh Mistry  Runner Up
        Table Tennis Mens 	        :	Kishan Mistry – Runner Up

It was a bit disappointing that we have the largest Prajapati community membership in the UK but at the SPA UK Sport Day we had the least number of participants. We are sure that we have a lot of young talented sports enthusiasts within SPAL and I am sure we would have swept the trophies for SPAL. Next year the sport day is planned for 7th July 2018, so if we plan for it now, we will be in a favourable position to bring many trophies to Leicester. Are you up for the challenge?
If you wish to participate, join the youth team or have some great ideas why not share it with the SPAL Youth Team. Please feel free to contact the team via email on spayouthleicester@gmail.com or 07896232134.
We have lots of activities at the Samaj that are run during the week and we are to start Youth club in the near future, this could be held on Tuesday or Friday depending on the demand.
There have also been three very successful children's workshops this year, Navratri, Diwali and Christmas Party all organised and run by Nisha Mistry and her Team. At the workshops, the children enjoyed craft activities, storytelling and refreshments. Future workshops will be announced in the new year, keep an eye the SPAL Facebook page and the Notice Boards at site.
On Friday 26th January 2018 there is a Youth Quiz night for the youth. Checkout the leaflet in this newsletter.
For future events keep in touch by Facebook, emails and posters on the notice boards.
Thank you for all your support
Jay Shree Krishna!!
Minaben, Bhanisha and Hiten – SPAL Youth Team