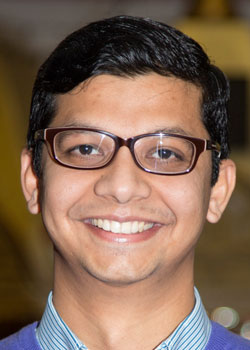 My name is Akshay Prajapati and I am currently the SPAL Cricket Club Secretary. I have been a member of the SPAL CC since 2016. At the time SPAL CC was positioned in Division 9 West of the Leicestershire & Rutland Cricket League (L&RCL) and Kirby Muxloe Recreation Ground was used as our home ground. We were stationed there for two seasons and it gives me great pleasure to submit this article on behalf of the SPAL CC.
This year we are celebrating 25th anniversary of SPAL Cricket Club. SPAL CC was formed in 1992 and joined Leicestershire Cricket League playing at Western Park. Some of the members of the team at the time originated from Satrang cricket club. Since then there have been number of league and division re-organisations to give us the current structure of the Leicestershire & Rutland Cricket League (L&RCL).
This season we played in the Division 8 East at Uplands Park, Oadby. We are currently sharing this ground with Shree Sanatan 3 Cricket Club.
We were champions for seasons 2015 and 2016 and this year we finished in the 6th place in Division 8 with a total of 243 points. We had 9 other teams in our division and from 18 matches we played, we won five, lost seven and drew five. We only had one game abandoned due to bad weather. Overall, it proved to be a challenging season due to number of reasons, the availability of the players being the primary. At one point we were staring at relegation to lower division but in the end we managed to pull back with some very good performances and not only did we avoid relegation but finished in the middle of the table. This was a good achievement considering the difficulties we faced at the start of the season where we had few loses and some very frustrating draws.
The SPA CC AGM was held on Friday, 6th October where Vishal Mistry stepped down as captain and Amit Prajapati was elected as captain for the forthcoming season. Harsh Nanudra is continuing as the Vice-captain and Sunny Mistry has taken over from Tapan Balcrisna as the Treasurer. We also held our post-season presentations evening on 18th November where Sachin Fakir bagged most of the trophies. He won Batsman of the year, Player of the year and Players Player of the year awards for his excellent all-round performance in bowling, batting and fielding. Tapan won the Bowler of the year award and Meet Prajapati won the Young Player of the year award.
As mentioned earlier, one of the biggest challenges for the last season was the availability of the players. So much so that for few games we struggled even to put together a full team of 11 players. I would like to take this opportunity to encourage members who is even vaguely interested in the game of cricket or is enthusiastic to learn about cricket to join the club. Its not just cricket, you can also participate in some physical activities to keep fit, visiting various venues around the county and getting to know our county, socialising with members and more importantly to enjoy and have fun.
After shadowing for the past one year, I am now very excited to take full responsibility as a Secretary and bring success to the SPAL CC in the coming season working alongside the new SPAL CC committee members and under the guidance of ex-committee members.
This is a very exciting time and I like to see our youth section flourish and increase our squad as well as membership. We have routine training sessions before and during the season. We will be starting our indoor nets practice session from around February 2018. So if you are interested then please contact me (07753492371) or any other SPAL CC committee member. We look forward to hearing from you and welcoming you to the SPAL CC.
Akshay Prajapati – Secretary – SPAL Cricket Club