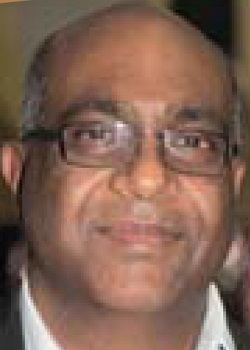 Namaste and Happy healthy and prosperous New Year to you all.
During Navratri, I explained that the success of our Samaj depends on 4 things, The Trustees, the members, the volunteers and our site. Think of these as 4 wheels of our car and if they are all working good, then the Samaj will drive forward at pace. If there is anything wrong with any one of the wheels, then the ride will not be smooth until the problem is addressed. If one of wheel falls off then the car stops and again we have to fix the problem to move forward. Sometimes, to fix that wheel may take longer and sometimes there is a danger that it may be forgotten or never get fixed. This year we came close to losing one of the wheels.
Fortunately, we have had tremendous response from our members and we now have new members on the board of trustees and the retiring trustees have agreed to stay and help train the new team until the AGM in June 2018. I am truly excited to be working alongside a remarkable group of volunteers. Each member of the trustees and their assistants comes with a unique set of talent and experience. We as a team believe strongly in the mission of SPAL that by supporting each other in our quest, we can build a stronger community.
I also recognize the value of sharing ideas, resources and educational opportunities. Therefore I invite you to become more engaged with SPAL. There are so many ways that you can share your experience and skills. Join a committee, sit on the board of trustees start a new group etc. etc. SPAL is for you, our members, and like anything else in life, the more you put into it, the more rewards you will reap. I am always open to suggestions and ideas and would appreciate any communication from you for any ideas or input you would like to share.
I also would like to take this opportunity to acknowledge the important role that you play in building our community. I am often awed by the passion, commitment, talents and enthusiasm that is unique to the volunteers working within, as well as the members monetary contributions. I like to thank each and every one of you for inspiring and facilitating these generous acts.
As we embark into the New Year, we plan to continue the strong tradition of SPAL events and activities that we have built over the years. We also want to take some strategic steps, which positions SPAL strongly for the future. Our goal as a team is to provide a memorable experience in each of the events for our members and the larger community. We will be working hard to provide the best for the community as a whole.
In our on going effort to strengthen our organisation I am encouraging you all to take this opportunity and join SPAL as full life member to strengthen this organisation, we will be paying special attention to keeping our member database up to date with current information updated at every event.
We cannot achieve any of this without the active participation of our volunteers during each event. In this newsletter, I have described the various volunteer roles, duties and the timescales involved, please read to understand what the role entails and make an informed decision.
So, I would like to invite and encourage you all members to come forward and participate in all capacities including leadership in various events. Our young generation is our future. We will put a special emphasis on nurturing their capabilities and creativeness by having a deeper involvement of our youth committee. A key ingredient to the success of any organisation is a sense of togetherness. You, me, and every one of us who are a part of SPAL have to continue to put in efforts to make this a better place for our next generation.
I am honoured and humbled by the opportunity to serve as President of SPAL. I also consider myself fortunate to have such a committed, responsible and serving team of members who have come forward to join me in this journey as the SPAL Trustees. I would like to thank the SPAL 2016-2017 trustees and all the volunteers for their support, commitment, dedication and volunteerism in serving our community.
Together we are strong… Our Community, Our Samaj
Jayantilal (Jay) D Mistry – President