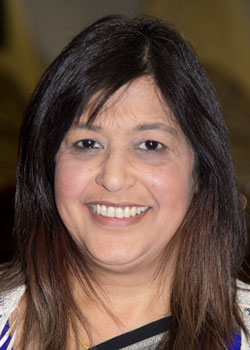 My involvement with the Samaj has primarily been attending Navaratri and taking part in a few activities offered by the Samaj, to this date my favourite was taking part in the Salsa classes (I know that was some time ago), but I thoroughly enjoyed at the time.
I was approached last May by our president Jayantibhai D who asked me if I would like to join the SPAL board of Trustees with a view to take part in the SHED role and an invitation to meet some of the existing Trustees. Feeling a little unsure, anxious but just as excited, I agreed to take up his offer and attended one of the Trustees meeting to meet the Trustees. I didn't know what to expect but much to my surprise I was overwhelmed by the level of professionalism, commitment, dedication and passion displayed by the board members in running of the Samaj activities for both, events and the day to day running. This was a real eye-opener for me, I was totally bowled over by it and felt that I wouldn't mind being part of that team, as such I agreed to take part in the role as SHED trainee to learn the ropes.
All the Trustees were really supportive, encouraging and guided me with the activities that I was involved in planning. My heartfelt thanks to Hansaben, Kalaben and Naynaben, with their help and guidance I managed to help plan the logistics of the events such as SPAL Coach Trip, the Navratri Festival, Jalaram Jayanti and the Diwali Programme…how brilliant and successful were those events. Take it from me these ladies and their teams work extremely hard behind the scenes to make them a success. That is not to say that I did not receive support from the other trustees, they did and they too had their parts to play in preparation for/at these events! It takes good communications and teamwork to make these events a success.
Since joining as trainee from June 2017, I have learned a lot about how SPAL is organised and run. With limited experience behind me I decided to put myself forward at the November elections, which took place alongside the Diwali Manoranjan event and thanks to the members present, I was officially elected as the SHED trustee.
As Social, Health and Education Trustee my understanding of the role entails:
Social - SPAL's primary goal is building our community, with the aspiration to develop a stronger loyalty amongst our members.
I'd like to think that I can contribute towards this goal to make a difference, so I will be focussing on how I can get our members to become more involved and take part in the activities our organisation provides but not only that but to also influence others in ensuring their voices are heard and have sense of belonging.
Health - There are many members within our community who suffer from a variety of health issues and I will be investigating on what I can do to bring more awareness of local groups or health teams who bring key messages to our members and community on health issues either for themselves or for those people close them.
The South Asian Health Action group (SAHA), is one the groups that provides support and information. Their moto is to 'Engage, Educate, and Empower individuals from the South Asian communities and hold events in the hope they can inspire individuals to manage their conditions. Further information is available in this newsletter, so why not take advantage of this group and find out more.
Education - The Social, moral, spiritual and cultural aspects of education are essential if we are to prepare our members, in particular, our younger members to live full and active lives as part of the local and global community and to help them to define who they are, their part in the world and their motivations and their perspective on life. I will be looking to see what I can do to bring the educational forum for the benefit of everyone.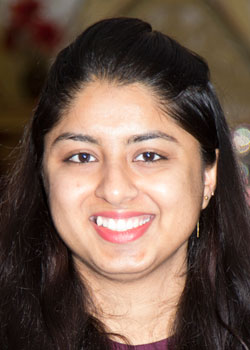 To support me in this role, Jinaliben has joined me as SHED assistant trustee. There is so much that we can do to support the events that take place at the Samaj and my vision is to expand the SHED team of volunteers…so come on Prajapati members come and join Jinaliben and myself to help and support our community events. Alternatively, if you'd like to propose an event that you feel would be beneficial for our members and the wider community come and talk to me on how this could be arranged. You may contact me via email Leicester@shreeprajapati.org.uk and mark it for my attention. This is a beginning and with support from everyone, I hope we can bring something valuable to you all.
Jay Shree Krishna!!
Indiraben – SHED Trustee