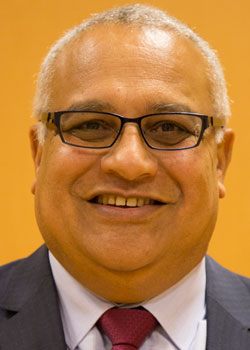 It gives me immense pleasure to serve SPAL for a further year as a trustee responsible for Governance.
I have taken up this role until the next AGM in June 2018, with a view of training members who would like to take the role as a trustee in the future. I am glad to report that three new members, Jayantibhai, Balwantbhai and Vinaybhai have volunteered to shadow me this year. They have already attended a couple of Trustee's meetings and they seem to have grasped an understanding of the role.
On a general note of succession planning I am pleased to see that a number of new volunteers have come up and are involved in either taking up the trustees role or are shadowing with the view of taking up a trustees position in the near future. This is the best way of making sure that SPAL will be able to meet the requirements of our member for years to come.
I have said in the past that our members and on a wider base, the Hindu community is not prepared to be politically engaged. As a result of that we are missing out on a number of things.
Other faith communities are very much proactive and therefore they can work with unity to get whatever they want to protect their identity and preserve their culture. Not only that, but our community seem to avoid addressing pressing issues such as sexual grooming, sexual and physical harassment, the Caste issue currently going through the Parliament, local planning issues, requirements for our children at school etc.
Other issues are health related; diabetes, dementia, Alzheimer's, organ donation are key topics that are affecting the Asian community in particular.
We seem to think that none of these issues affect us until it happens to you as an individual. I urge you all to be active in these processes, let your voices be heard and attend seminars to learn about what the current topics are.
When you get invitation to attend meetings and seminars or are requested to sign a petition, please do so; otherwise you or one of your close member of your family may be losing out in the long run.
I wish you all a joyful Christmas and pray that 2018 will bring you good health and prosperity.
Jay Shree Krishna!!
Jitubhai - Governance Trustee